Wall Panel Systems
East Coast Architectural Specialties specializes in working with our clients to create an installation for every commercial interior.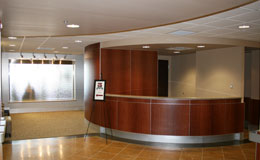 By using Marlite Wall Systems, we offer a wide selection of finish options to help Architects complete their design vision.
Contact Us...

Do you have questions about our systems or installations?
Contact East Coast Architectural
for assistance.

Featured Showcase Installations
Anne Arundel Health System
Acute Care Pavilion

more info